This is the MiniArt 35175 kit in 1/35 scale, of the 'Russian SU-122 Initial Production, Interior Kit'.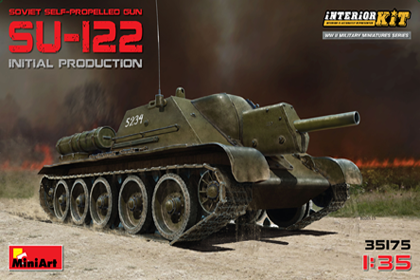 History
The Russian SU-122 self-propelled howitzer was created in November 1942 at the design bureau of UZTM (Uralmashzavod – Uralsky Machine Building factory).
The vehicle was based on the T-44 medium tank chassis and was a Russian self-propelled howitzer or assault gun used during World War II.
The machine was designed to destroy fortifications, gun emplacements and tanks.
Manufacturer