This is the Trumpeter 01516 kit in 1/35 scale, of the 'German Panzerjäger-Triebwagen 51'.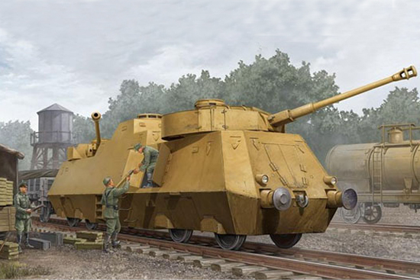 History
It was suggested in mid-1943 to make the Triebwagen 51, but by the time design and construction was completed in 1944-45, it was too late to be of any significant use in WWII. It was equipped with an armored railcar 7.5cm KwK L/48 guns (in Panzer IV/H), which provided strong enough firepower to be used for anti-tank purposes.
There were only three of this railcar made (No. 51-53) and all were found at the factory by Allied forces, but it is questionable whether any ever went into service.
Manufacturer