This is the Tamiya 35 091-1000 kit in 1/35 scale, of the 'German 20mm Flakvierling 38'.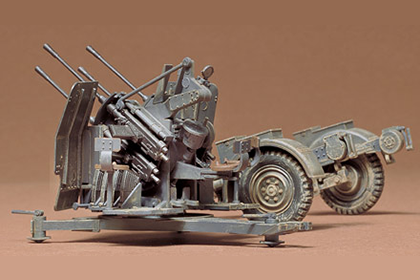 History
Shooting an impressive 600 rounds per minute and greatly feared by Allied pilots was the German 20mm Flakvierling 38 with Sd.Ah.52.
Although its purpose was to provide aerial defense against Allied aircraft attack from a grounded position, it was also seen used with trucks and other land vehicles as well on warships.
Manufacturer
Where I got it