This is the Italieri 6427 kit in 1/35 scale, of the 'Russian Medium Tank, T-55'.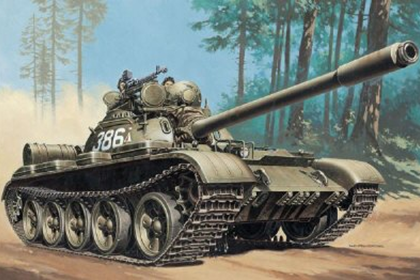 History
The T-54 and T-55 tanks were a series of main battle tanks designed in the Soviet Union. The first T-54 prototype appeared in March 1945, just as the Second World War ended.
The T-54 entered full production in 1947 and became the main tank for armored units of the Soviet Army, armies of the Warsaw Pact countries, and others. T-54s and T-55s were involved in many of the world's armed conflicts during the late 20th and early 21st century.
Manufacturer
Where I got it