This is the Dragon 6352 kit in 1/35 scale, of the 'German Panzerkampfwagen VI (P)'.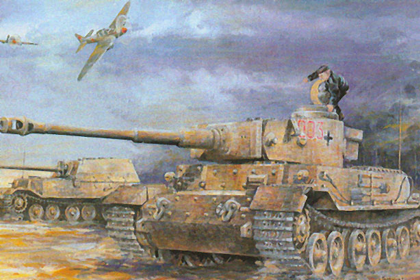 History
The VK4501 (P), also known as the Tiger (P), was an unsuccessful heavy tank prototype produced by Porsche in Germany in 1942.
On the 21st May 1942, Henschel and Porsche at a meeting in Germany were asked to submit designs for a 45 ton heavy tank capable of mounting the high velocity 88mm KwK L/56 gun which was derived from the German 88mm FlaK gun. Both the Henschel and Porsche tanks were to be fitted with the same turret supplied by Krupp.
The Porsche company worked on updating the VK3001P medium tank, Porsche's medium tank prototype, and adapted parts used on it for the new tank.
Manufacturer
Where I got it