This is the Dragon 6155 kit in 1/35 scale, of the 'German Kampfgruppe von Luck – Normandy 1944'.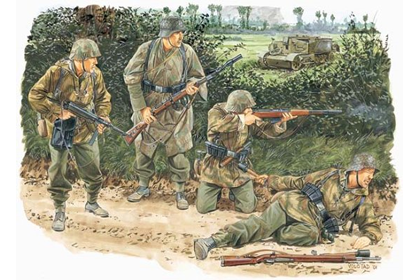 Hans–Ulrich Freiherr von Luck und Witten (15 July 1911 – 1 August 1997), usually shortened to Hans von Luck, was a Colonel in the German Armored Forces (Oberst der Panzerwaffe) during World War II.
He served with the 7th Panzer Division and 21st Panzer Division, seeing action in Poland, France, North Africa, Italy and Russia. He was a close associate of Generalfeldmarschall Erwin Rommel.
Manufacturer
Where I got it