This is the Trumpeter 05552 kit in 1/35 scale, of the 'Russian KV-5 Super Heavy Tank'.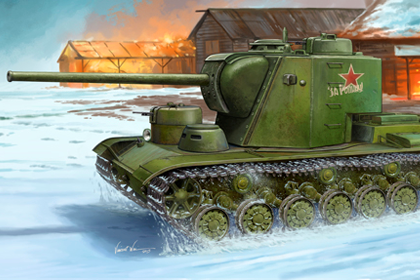 History
KV-5 (Object 225) – A cancelled project for a super-heavy tank. Armament was to be a 107mm ZiS-6 gun in a large turret and machine-gun in a small secondary turret.
Weight was projected as about 100 tons, and the tank was to have 150-180mm of armor. Project development began in June 1941, however was cancelled due to the Siege of Leningrad, in which all developmental operations at the Kirov Plant were halted.
The project fell out of favour from the more advanced heavy tank designs, and no prototype was built.
Manufacturer